Project Description
Enter a stunning domestic kitchen where style and practicality intertwine seamlessly. The handless cabinets, finished in a tasteful Taupe lacquer, exude a sense of modern sophistication while catering to the demands of everyday living. This is a kitchen designed to effortlessly elevate your home's aesthetic appeal.
The eye-catching Ocean blue island takes center stage, serving as a captivating focal point in this domestic culinary haven. Its vibrant hue adds a playful touch and creates a delightful contrast against the surrounding elements, infusing the space with a refreshing energy.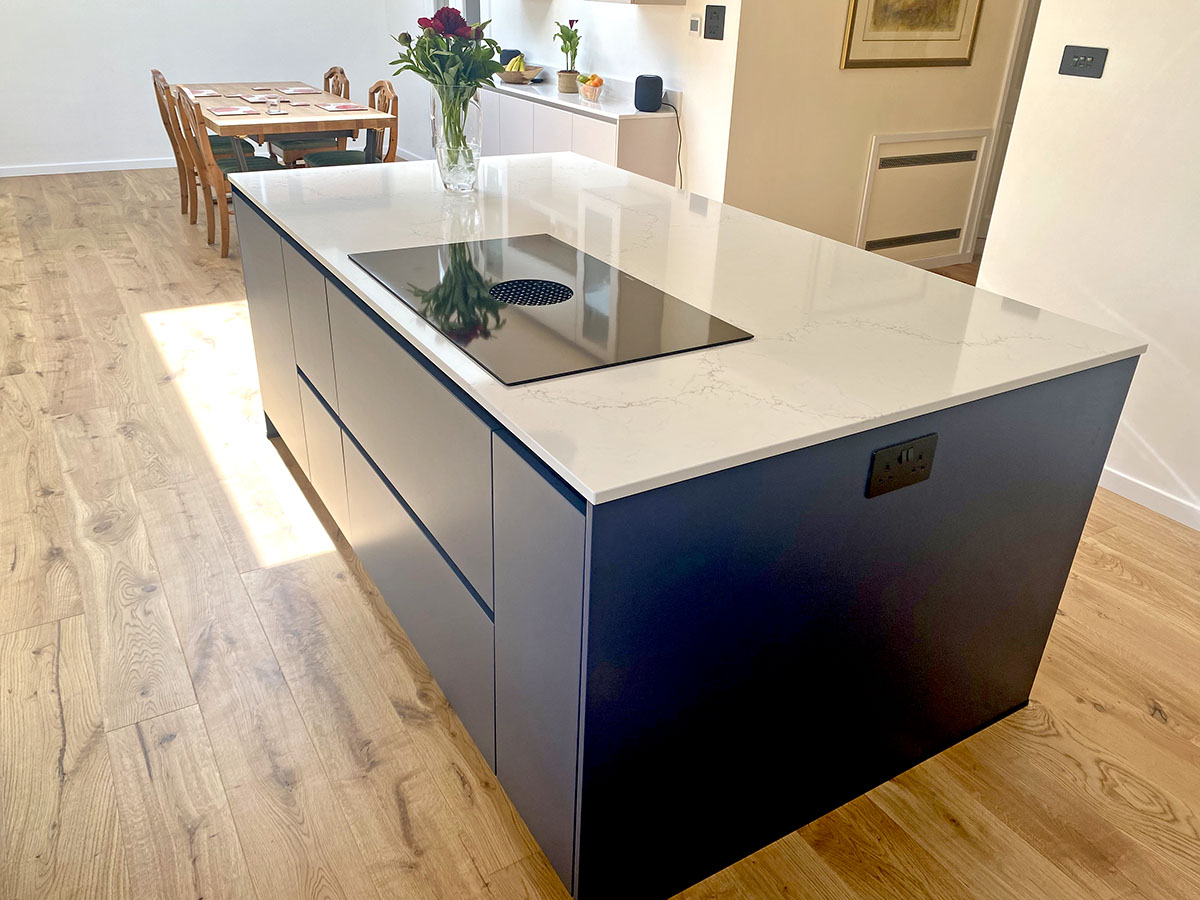 Equipped with a full suite of Siemens appliances, this kitchen is ready to tackle your daily cooking adventures with finesse. From intuitive ovens to efficient dishwashers, these appliances effortlessly blend into the kitchen's design while delivering reliable performance and functionality that meet the needs of a modern household.
Enhancing both style and practicality, the Carrara white quartz surfaces grace the kitchen with their timeless elegance. These durable and visually striking countertops offer a clean and inviting space for meal preparation, inviting you to explore your culinary creativity while ensuring easy maintenance and longevity.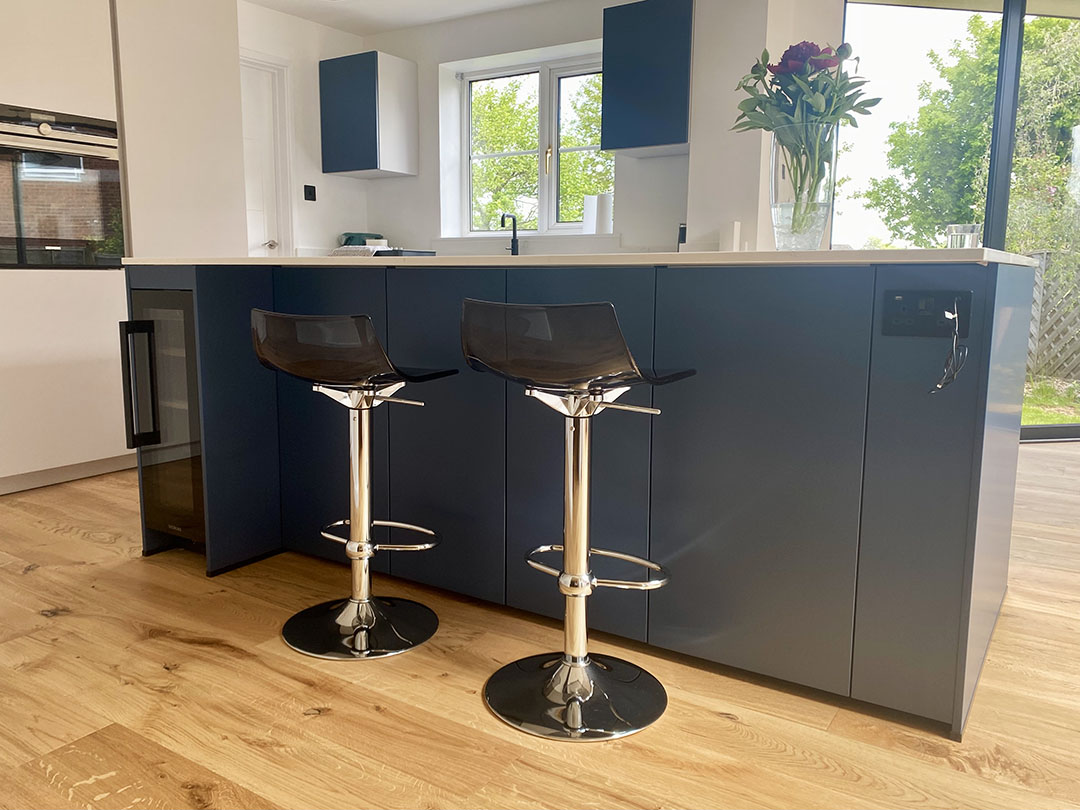 Embracing an open-plan design, this domestic German Kitchen Hertfordshire project seamlessly connects with the surrounding living spaces. The large glass bi-fold doors invite natural light to flood in, creating a bright and inviting ambiance. Whether you're enjoying a quiet morning coffee or hosting a lively gathering, the kitchen becomes a central hub that fosters a warm and welcoming atmosphere.
Product Details:
A mixture of natural & synthetic materials including Taupe Lacquer & Ocean Blue
True handleless design.
Carrara white quartz surfaces
Siemens appliances
With over 25 years of kitchen and interior design experience, founder and owner Michael McMorran of German Kitchens London offers individual kitchens with a love of detail and relies on sustainable business practices and firmly anchored values. Why not get in touch and let Michael visualise your next kitchen project…