Nobilia Touch Stone Grey Supermatt (341) is a luxurious finish by Nobilia that is perfect for a modern aesthetic that draws on softer more natural tones.
Shades of Grey are a wonderful colour foundation for modern and elegant kitchen designs.  On the one hand, Grey reminds us of technology and urban life whilst on the other, it is the colour of stones and represents a connection to nature.
Combined with the warm wood hues or other earthy tones such as slate and ceramic, it creates a cosy at-home feeling.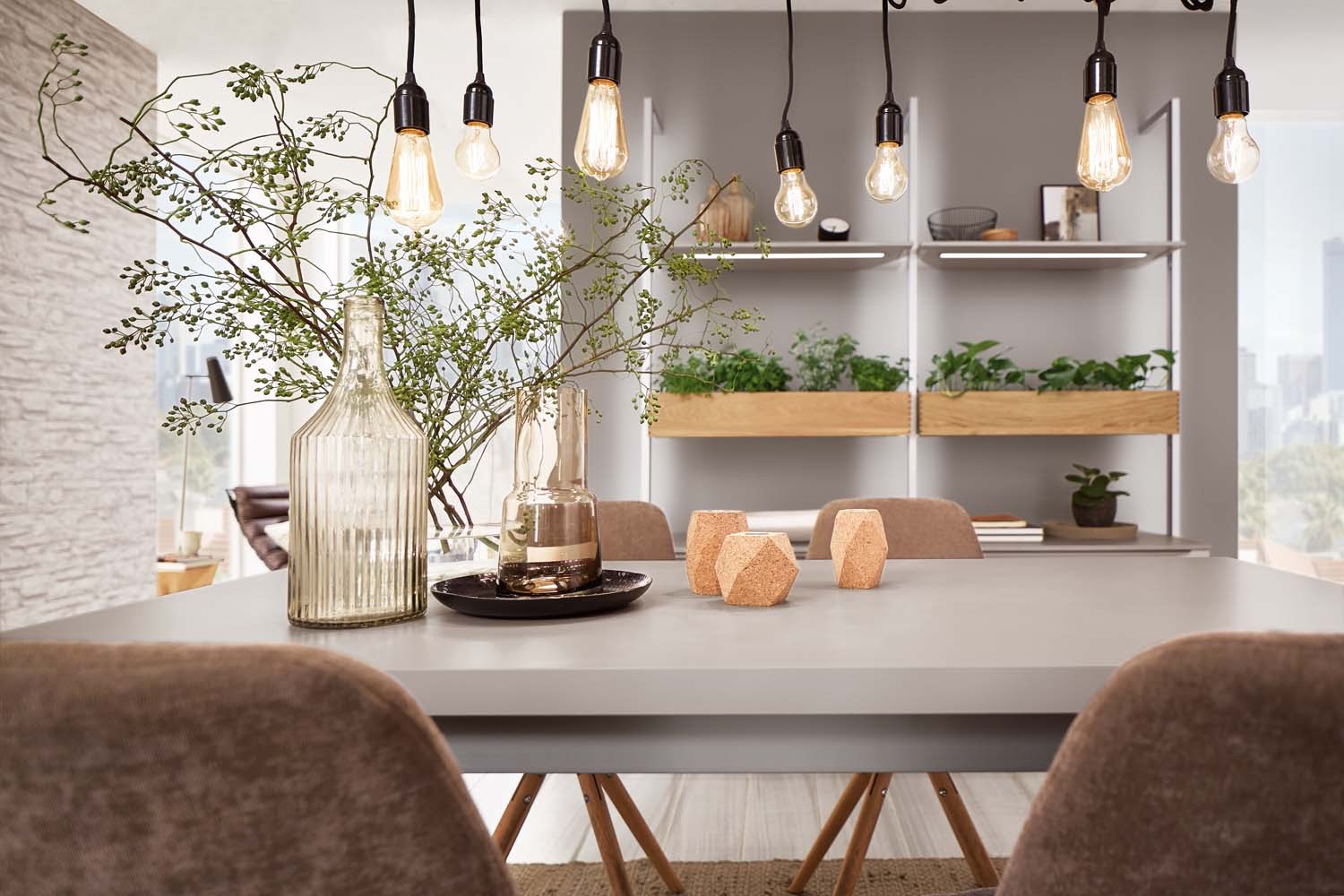 above: The older industrial feel from the pedant lights add a soft warm glow to the Stone Grey Supermatt table and the shelving with herb boxes are perfect for adding more nature into the home.
below: the herb boxes are a delightful touch to this design and perfectly demonstrate the powerful effect of open shelf units that can be equipped with an LED light strip which allows us to create customised lighting accents in the kitchen, precisely where you want them.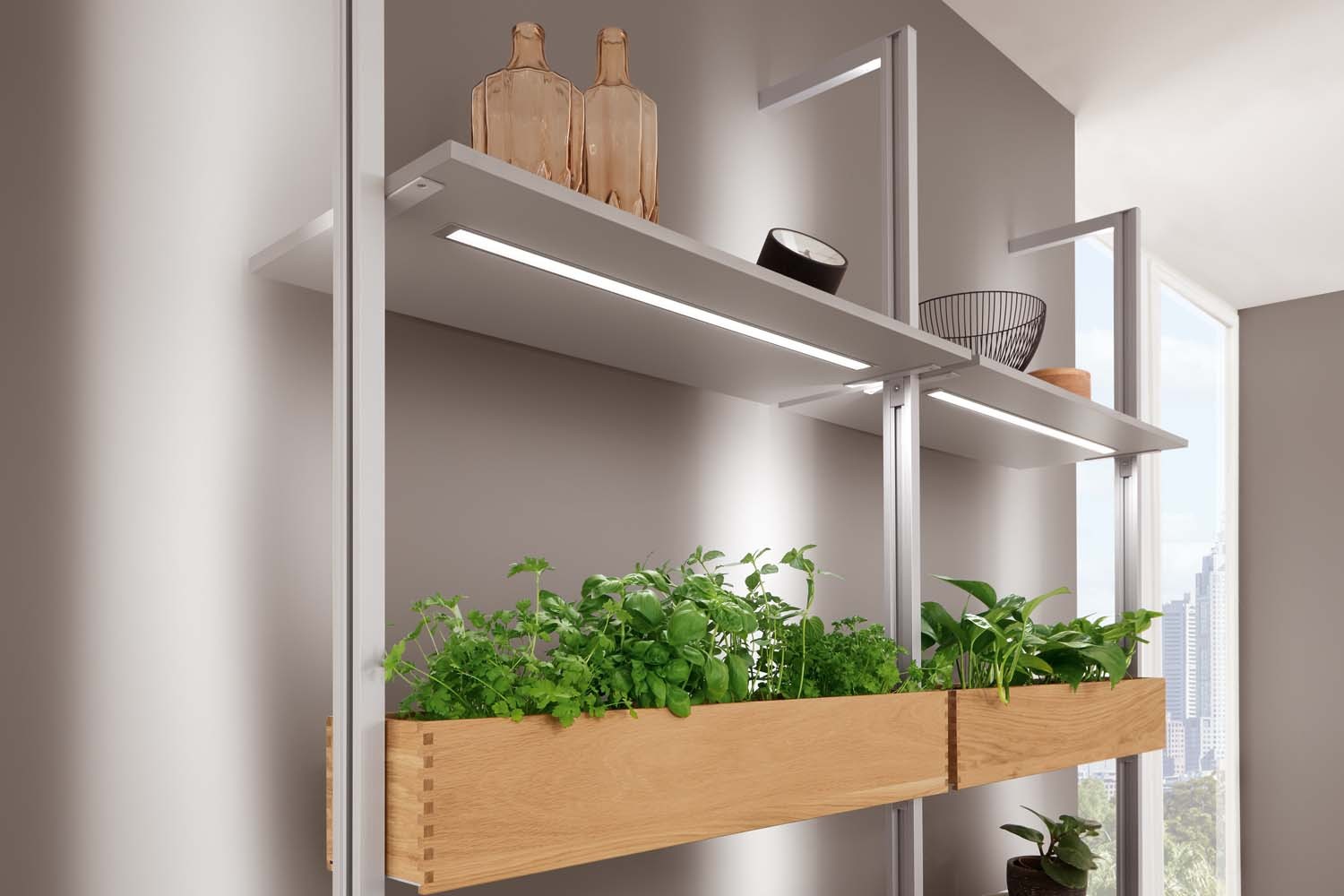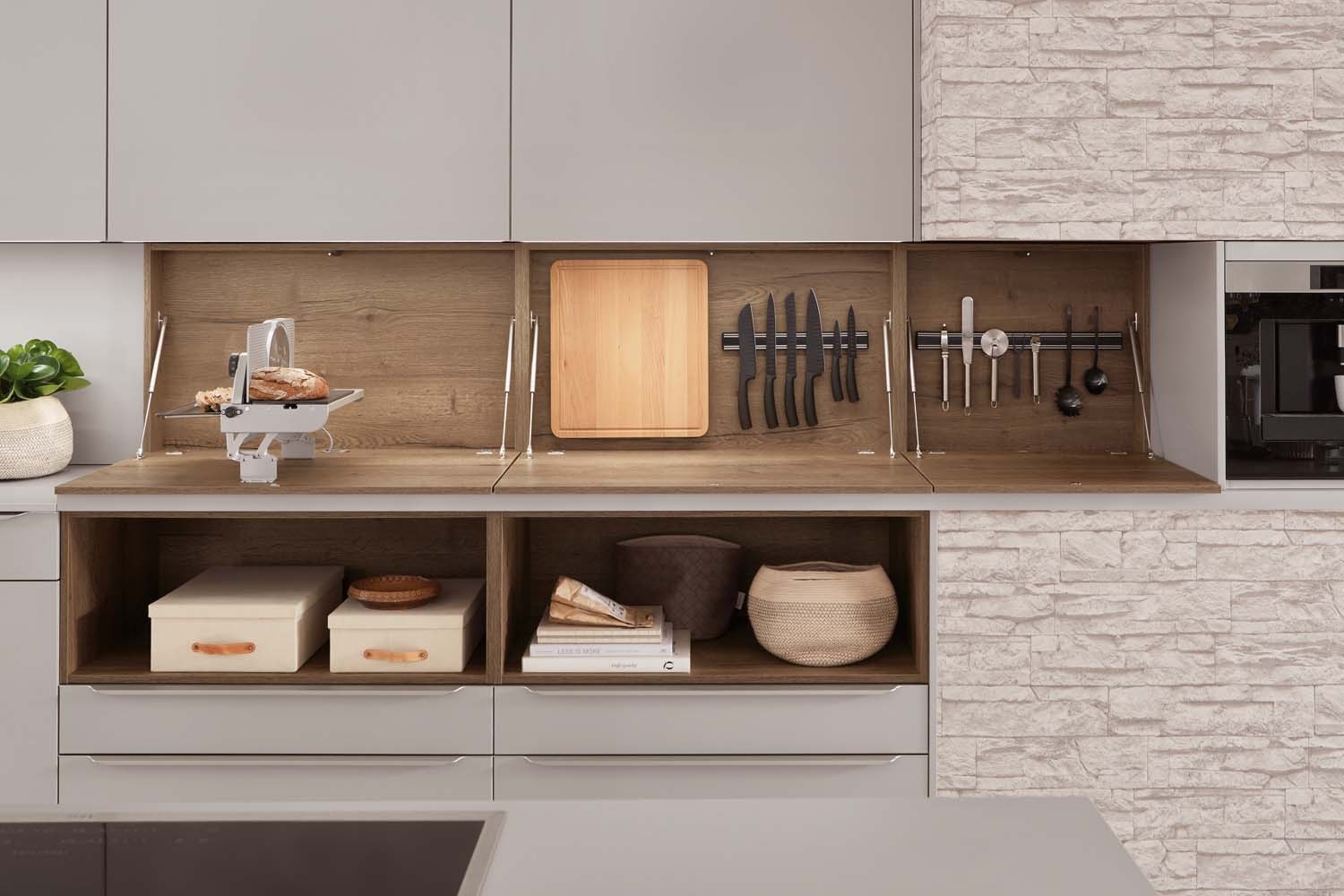 above: Clever storage continues to evolve and this fold away worktop reveals a neat and tidy array of utensils and chef's knives and chopping block.
below: When the storage unit is closed the minimalist design keeps the countertop clutter free and doubles as a nice splash back come decorative panel.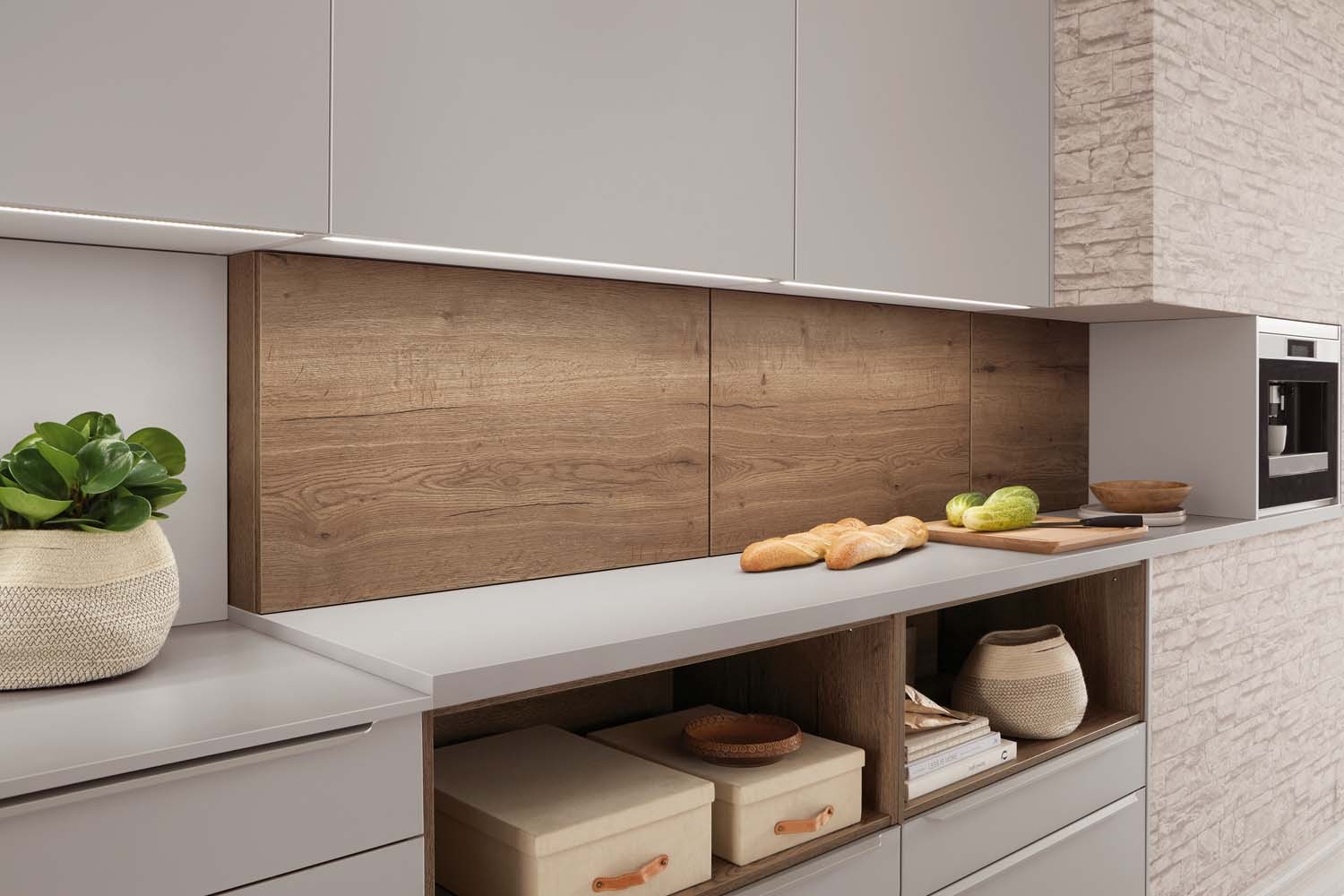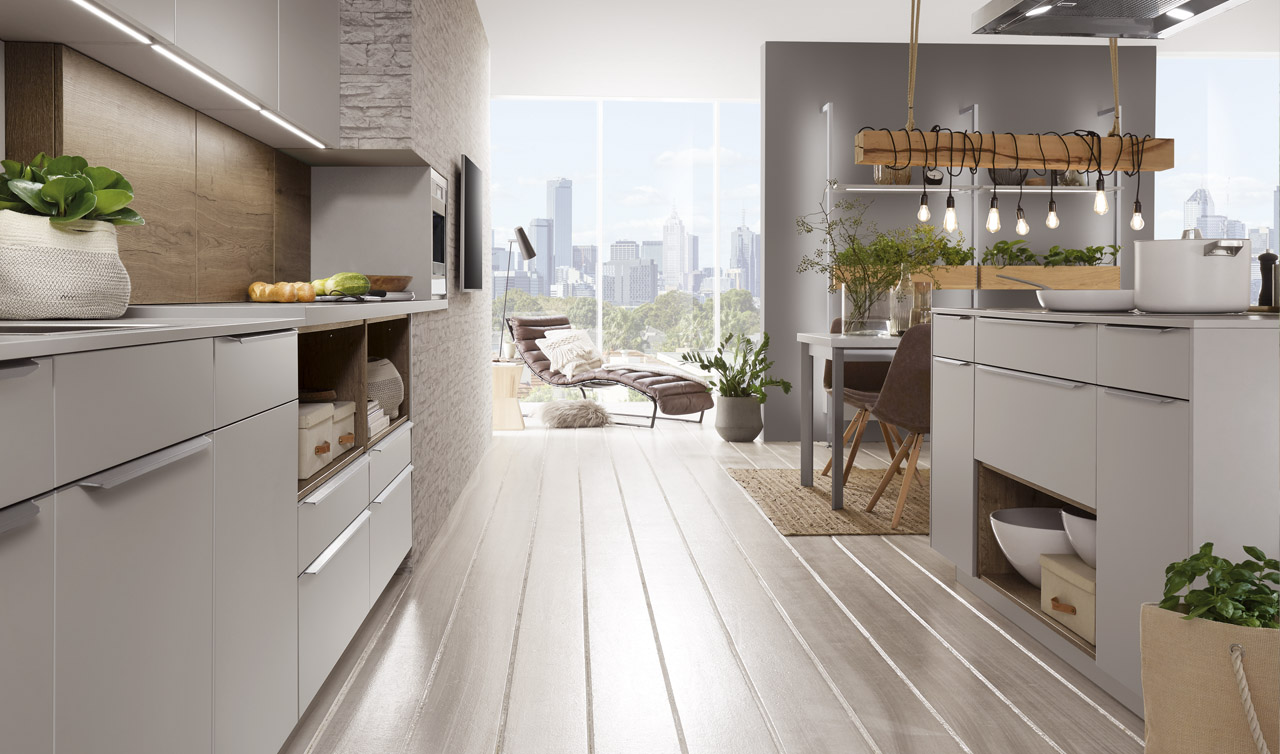 Touch Stone Grey Supermatt is a great colour choice and very versatile and with Nobilia, the list of additional furniture items, from storage to dining tables continues to grow and offers reassurance to our German Kitchen design team here at iHome and to our customers that each use of Stone Grey Supermatt is perfectly colour matched.